Employees -
our growth depends on you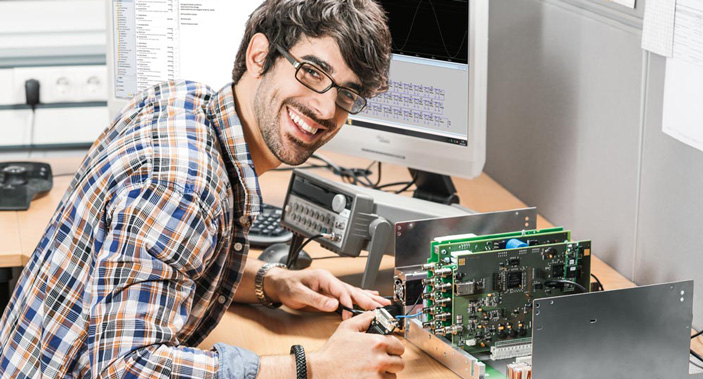 Dual Study
Work at BAUR and study at FH Vorarlberg
The Dual Electrical Engineering Bachelor's Degree combines study at the FHV with practical vocational training at a company, i.e. both the university and the company handle parts of the tuition.

For you, the student, this means the following:
You will alternately spend specific periods at the university and at BAUR.
You will gain valuable practical experience with us.
You will already start your career with us while still pursuing your degree.
You will receive a salary while still a student.


In the first year of the degree course, you will receive tuition in the basic theoretical principles at the FHV. From the third semester, you will be employed by BAUR and receive a regular salary. The potential working areas cover a wide range of topics on electrical engineering and electronics.

Further information can be found on the FHV website.
How can you apply?

Use the registration form to send a written application and include a cover letter, tabular CV, references, copy of your passport and a passport-sized photo by 15th May.