frida TD VLF testing and diagnostics unit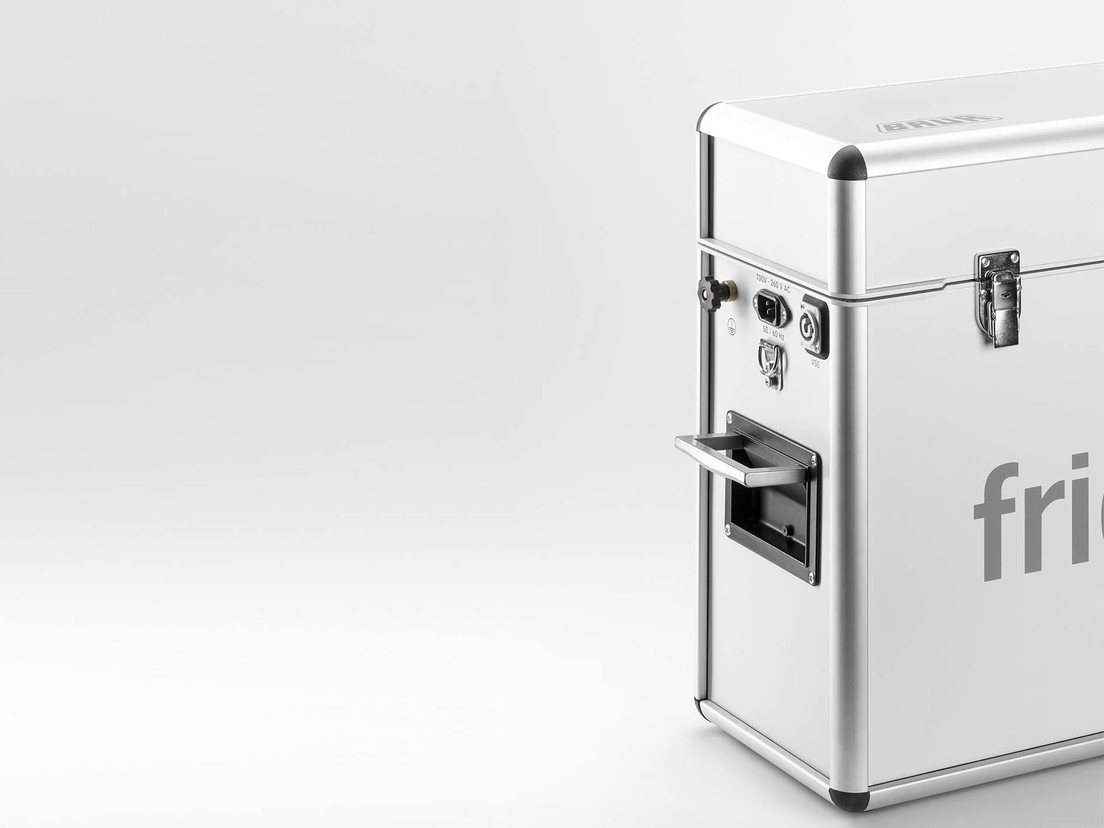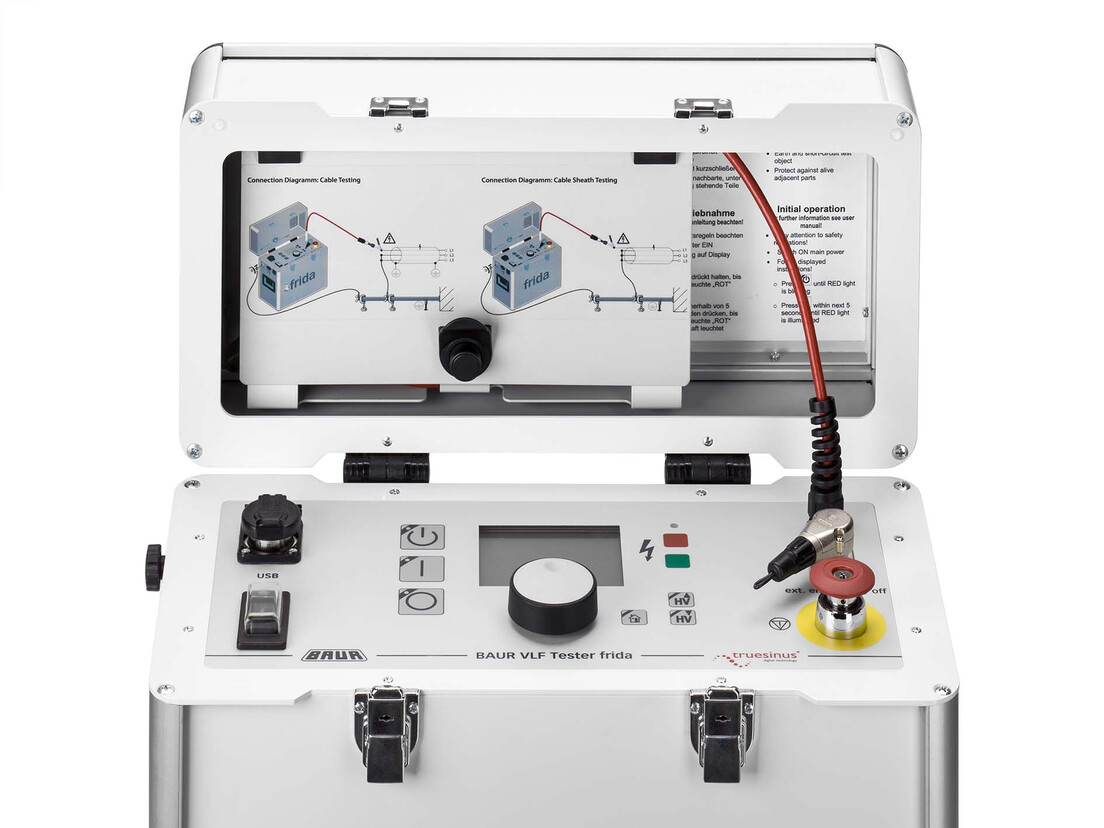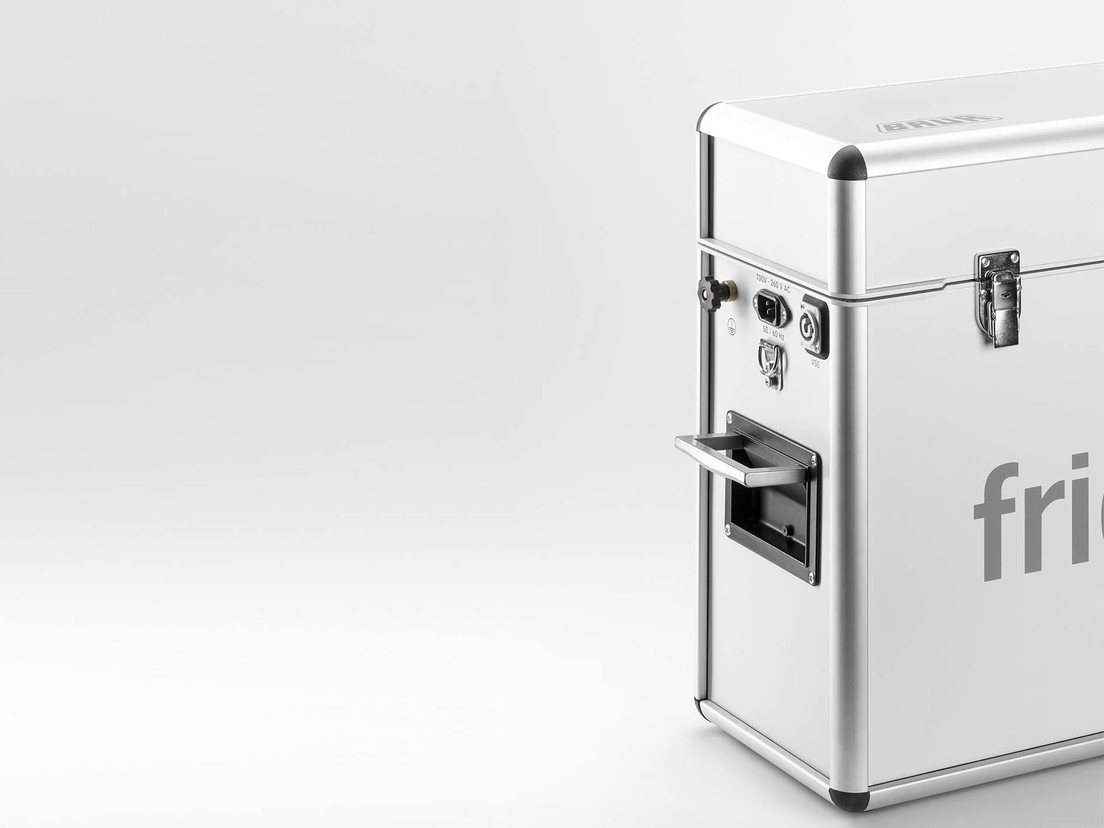 Condition evaluation of cable systems using cable testing and diagnostics
The portable and high performance high-voltage testing and diagnostics device is available in two different configurations:

frida: Used for cable and cable sheath testing of medium-voltage cables and electrical equipment up to 20 kV. Another function is insulation testing on electrical equipment.

frida TD: Expands the functional scope of frida with the tan delta diagnostics and Monitored Withstand Test (MWT) that combines the cable testing and dissipation factor measurement. This allows for an accurate and comprehensive assessment of the cable condition.
Offline testing and diagnostics in medium-voltage networks
Our well-thought-out and cleverly devised testing and diagnostics systems enable fully automatic VLF cable testing and dissipation factor measurement (Full MWT) in a single flow. This saves time and costs, and delivers precise statements.
Bitte stimmen Sie den Cookies zu, um diesen Inhalt anzusehen.
frida TD – the advantages
Cable testing and dissipation factor measurement in one device
Easy and quick test assembly
Automatic testing and diagnostic sequences
Compact dimensions and lightweight
The measurement methods
The VLF testing makes it possible to locate insulation faults in plastic- and paper-insulated mass-impregnated cables in the shortest of testing times without impairing the quality of the surrounding insulating material.
The dissipation factor measurement (tan delta) with 0.1 Hz VLF truesinus® provides differentiated information on the ageing condition of paper-insulated mass-impregnated and PE/XLPE cables. In the case of PE/XLPE cables, the dissipation factor measurement is capable of differentiating between new, slightly or severely "water tree"-damaged cables. This makes it possible to prioritise the need to replace cables.
The Monitored Withstand Test with dissipation factor measurement combines the cable testing and dissipation factor measurement, allowing an accurate and comprehensive assessment of the cable condition. In addition, there is minimum load on the cable due to the optimised test duration.
In combination with the PD-TaD 62 partial discharge diagnostics device and the BAUR Software 4, it is also possible to measure partial discharges in parallel with dissipation factor measurements, thus saving time.
Cleverly combined with...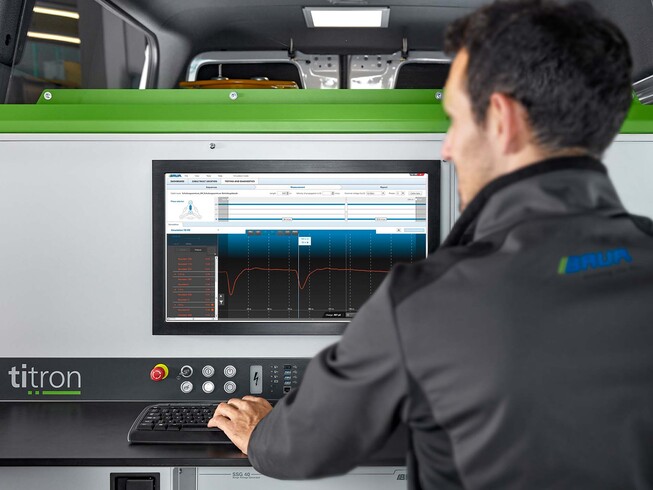 BAUR Software 4
for remotely controlling the frida TD or as an office installation for the comprehensive evaluation of the measurement results
The BAUR Software 4 is used together with BAUR test and diagnostics systems for cable testing (VLF truesinus®, VLF square wave, and DC voltage), cable sheath testing, and diagnostics with dissipation factor measurement or partial discharge measurement.
Quick determination of the cable condition and consistent evaluation according to your own diagnostics philosophy – the intuitive operational concept supports asset managers and measurement engineers working on site, firstly with the extremely efficient measurement process and secondly through precise condition monitoring of cable networks.
In brief: The BAUR Software 4 elevates application and evaluation to a new level – thereby enabling further optimisation of the condition-based maintenance of cable networks.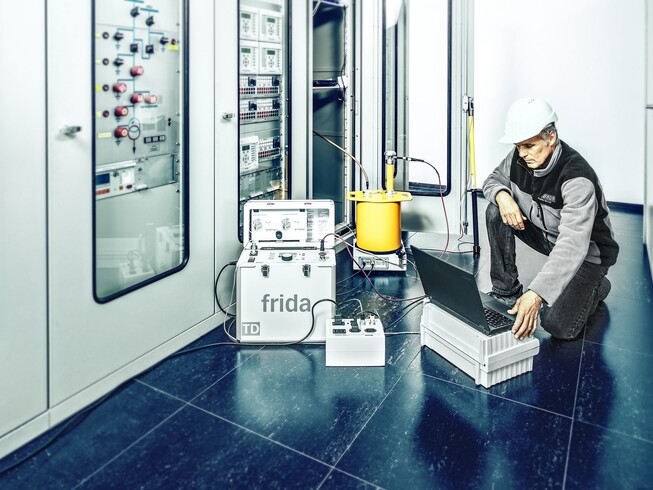 PD-TaD 62
as the optimal add-on to the frida TD for comprehensive condition evaluation of the cable network
The PD-TaD portable PD diagnostics system is used in combination with a BAUR VLF HV generator to perform partial discharge measurement and location. When the VLF HV generator is equipped with a dissipation factor measurement function, two effective and proven methods for evaluating the ageing condition of medium-voltage cables and cable accessories, namely PD measurement and dissipation factor measurement, can be combined.
The result is a one-step cable analysis with: early detection and localisation of weak points through a PD measurement, in addition to the evaluation of dielectric ageing based on the dissipation factor values.
Recommend / share product "frida TD":