PGK 25 DC high-voltage test device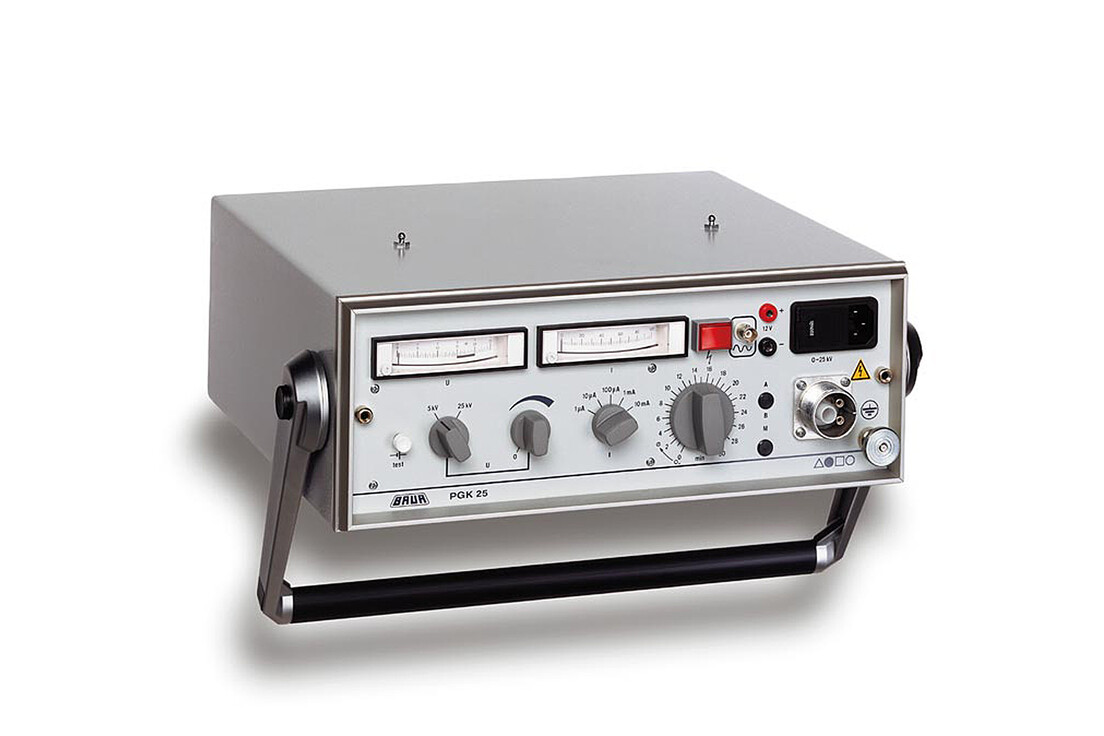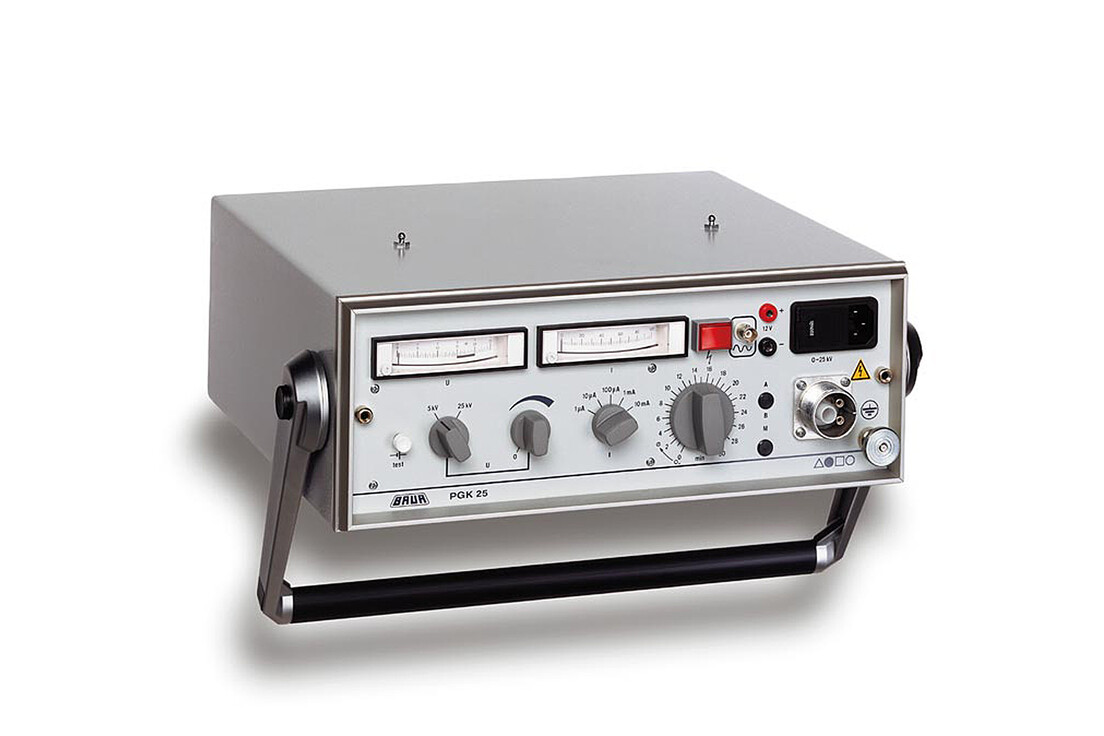 Cable testing with the BAUR PGK 25

Cables must be tested in compliance with the national and international standards. This applies before the commissioning of new cable networks. The portable BAUR PGK 25 cable test device is used for DC voltage testing in low- and medium-voltage cables. It is characterised by its low weight of only 16.5 kg, by the easy operation and solid construction for onsite use.
Compact device for DC voltage testing with negative polarity
Continuously adjustable output voltage
Perfect for mobile use
Recommend / share product "PGK 25":
Other interesting products: