BAUR Products.
We have the suitable solution for your application.
Here you will find our range of products for testing and measurement technology.
STG 600
Surge and test generator
Cable fault location with the BAUR STG 600

The STG 600 surge and test generator is a multifunctional cable fault locator for low voltage networks. The surge and test generator is used for cable testing as well as for precise location of high-resistive and intermittent faults in low voltage cables.

Specifically for use in low-voltage networks
High surge energy: 600 or 1000 J*
Light, compact and transportable
Single systems for cable testing and faults location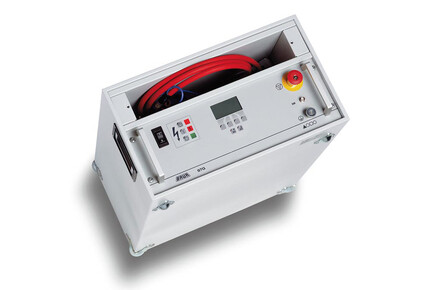 Other interesting products