The leading supplier of cable diagnostic test vans in UK.


Supply and lifetime support of products from the leading specialist manufacturer, appropriate to the requirements of UK customers.


Portable testing and fault location systems
Diagnostic and fault location test vans for MV power cables
Partial discharge measurement and mapping for cables
Cable location and identification
Portable high voltage test sets from 25kV up to 260kV DC / 190kV AC
Insulating oil dielectric testing instruments


Maintenance and calibration of cable test vans and all other BAUR products. Traceable high voltage and dielectric dissipation factor (tan δ) calibrations.
BAUR Test Equipment Ltd. is certified by BS EN ISO 9001:2008 for quality
Service and Consultation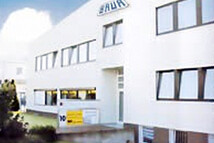 Service & Support
Field testing
Field diagnostics
Customer technical training
Calibrations
Supply of spares and accessories