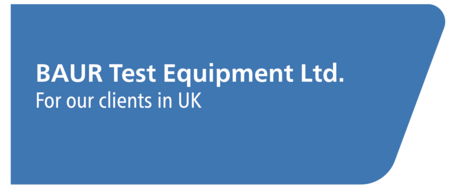 Supply and lifetime support of products from the leading specialist manufacturer, appropriate to the requirements of UK customers.

Portable testing and fault location systems
Diagnostic and fault location test vans for MV power cables
Partial discharge measurement and mapping for cables
Cable location and identification
Portable high voltage test sets from 25kV up to 260kV DC / 190kV AC
Insulating oil dielectric testing instruments


Maintenance and calibration of cable test vans and all other BAUR products. Traceable high voltage and dielectric dissipation factor (tanδ) calibrations.
BAUR UK is quality certified to BS EN ISO 9001:2008
Cable Testing & Diagnostics Seminar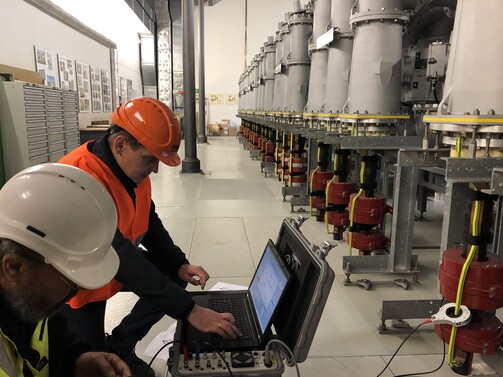 An invitation event for medium and high voltage network operators, consultants, and contractors.

A cable testing and diagnostics seminar to be held at the excellent National Motorcycle Museum conference facilities near Birmingham.

Baur UK, in conjunction with IPEC and Kinectrics, will be presenting and discussing technical aspects of cable testing and diagnostics, as well as cable asset life.

Subjects covered will be: Tan Delta, VLF, Partial Discharge and Cable Life Prediction.
We have technical experience to share and discuss, ranging from online to offline, 11kV to 500kV, onshore to offshore, and grid interconnector.

Please message us to register your interest and to receive your formal invitation.
Products
We have solutions for you
We offer the following products
TDR 811P
Option for shirla or Frida: New padded protective carry bag
TRG6/10 cable identifier
BAUR testing and measurment technology: All products
Service
In addition to advice and sales of the well-known BAUR products, we offer the following service:
Calibration, Repair and Servicing
Baur UK Service offers comprehensive Calibration, Repair and Service of Baur and other products. We have our own workshop for oil test sets, portable test sets, and VLF units, which also has a complete test van bay for service of test vans. In addition, we offer these services at customer sites by appointment.
Cable test and diagnostics services and reporting
Up to 57kV rms. VLF, Tan Delta, and Partial Discharge, all using the accurate and stable Baur TruSinus waveform and the high resolution Baur TD and PD systems.
BAUR Test Equipment Ltd.
C1 Connaught Business Centre
49 Imperial Way Croydon
Surrey
CRO 4RR
UK