BAUR Syscompact 400 portable Simple and safe measurement
The Syscompact 400 portable is an efficient and safe cable fault location system for high-resistive and intermittent faults on all types of cable.
The biggest innovation is the high-performance IRG 400, which replaces its predecessor and is the perfect complement to the tried-and-tested system.
Safety was prioritised during development. Both the laptop and the tablet that are used to operate the IRG are connected to the device via Wi-Fi, allowing your measurement engineers to perform measurements from a safe location. Following measurement, the data can either be exported directly or the laptop simply taken into the office to evaluate the data there.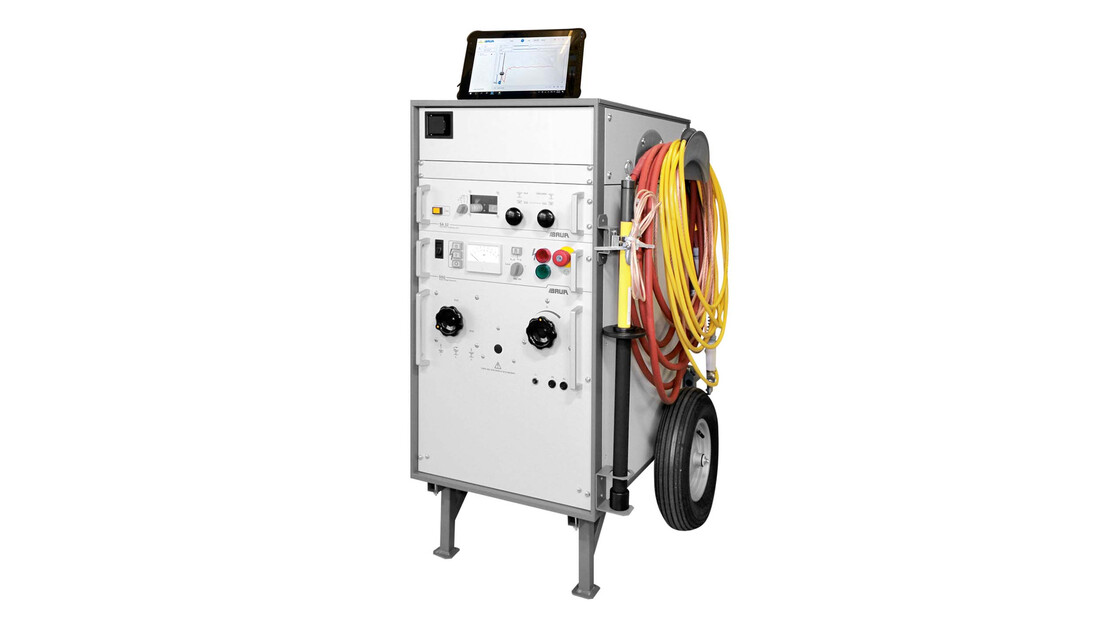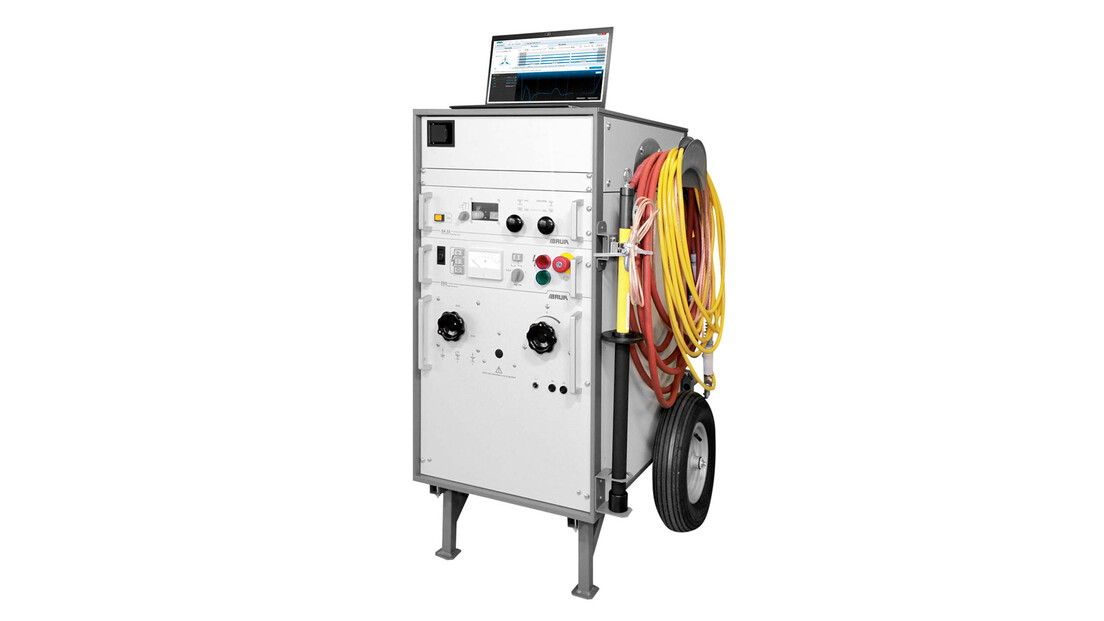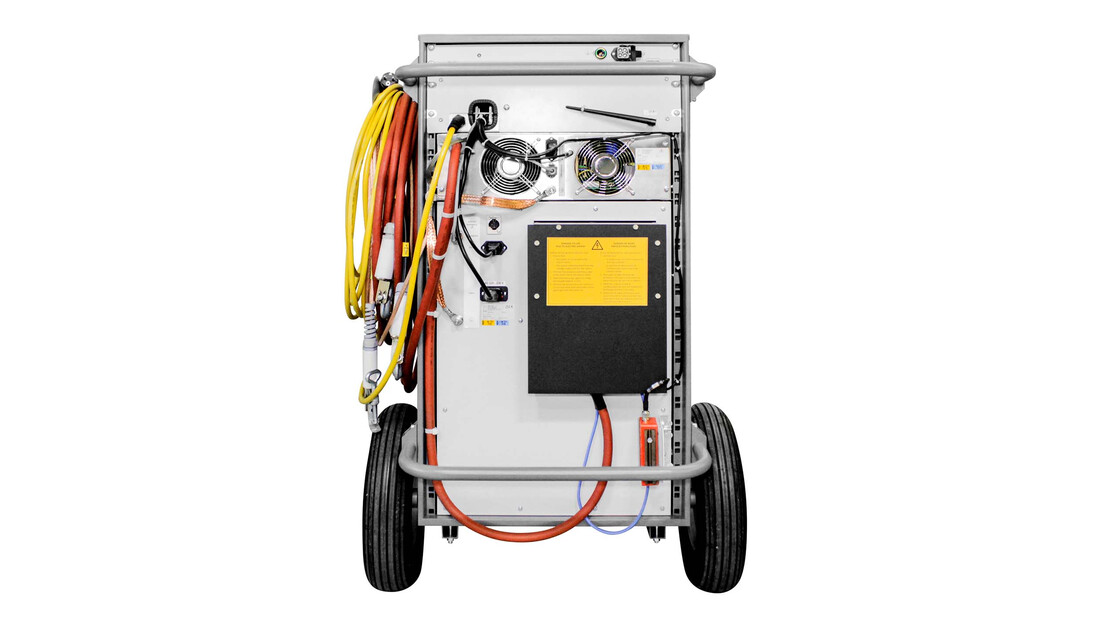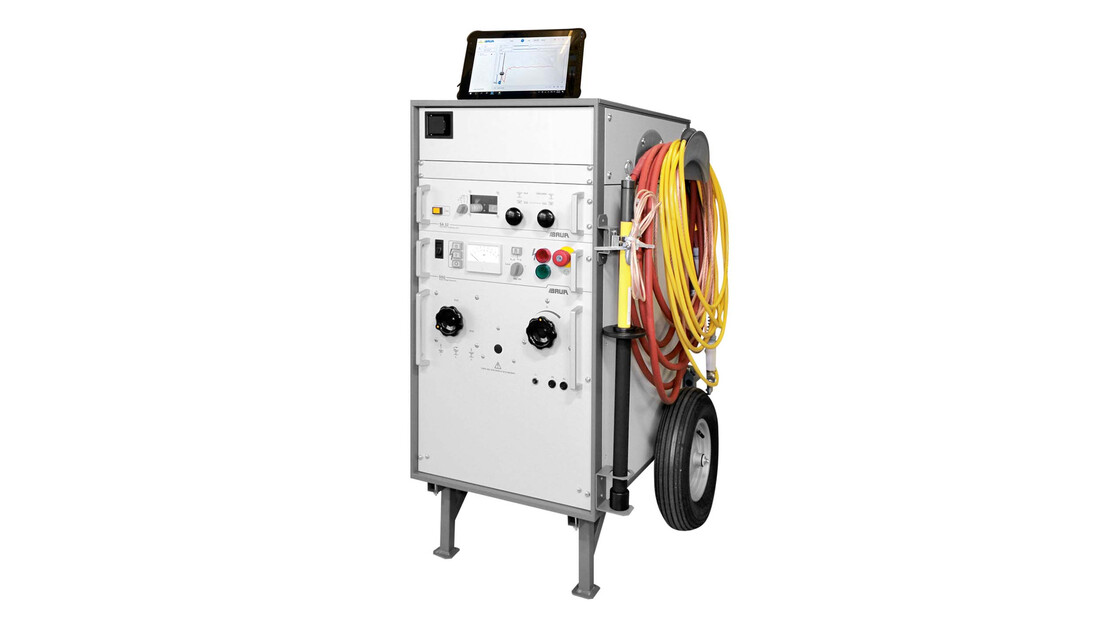 Syscompact 400 portable – the advantages
A precise

cable fault location system
One device for all fault types
Suitable for all voltage levels

A compact system that covers well-established fault location methods

Precise cable fault location for every type of fault and various cables
Data handling made easy
Measure, analyse, and evaluate with one system
GIS data import and export on site

Simple report generation

Laptop acts as an operating control and as a working tool in the office
High degree of efficiency
Easy handling guarantees fast working
Clean measurement data that is saved for future measurements

Measured data can be compared with previously created fingerprint

NEW: Large IRG display
NEW: Intuitive, ergonomically designed BAUR BUI-F app
Safety for your employees
Fast and safe
Integrated separation filter for safe measurement on live cables up to 400 V

Wi-Fi connection allows remote operation outside the HV area

Optimum galvanic isolation



Tried-and-tested technology with new power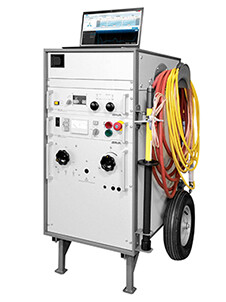 The Syscompact 400 combines the tried-and-tested Syscompact solution with the newly developed, high-performance IRG 400, which can be controlled with either the large 15.6" laptop and BAUR Software 4 or with the 10.1" tablet and new touch-operated BAUR BUI-F app.
In the previous version, the IRG was stored in the drawer. It is now integrated directly behind the drawer as a 19" plug-in unit. This allows the laptop or tablet to be stored in the drawer. The laptop and tablet can be removed in order to perform measurements. Thanks to the Wi-Fi connection, it is also possible to position yourself and the device in a safe and convenient location.
Operating the Syscompact 400
BAUR Software 4

The tried-and-tested software for cable fault location
The full flexibility of the software provides maximum support during measurement processes while also giving users the option to utilise their own expertise and select user-specific procedures at any time. The BAUR Software 4 includes well-established measurement methods for cable fault location as well as innovative approaches such as Conditioning-SIM/MIM, enabling even faster and more effective localisation of wet cable faults that are difficult to locate.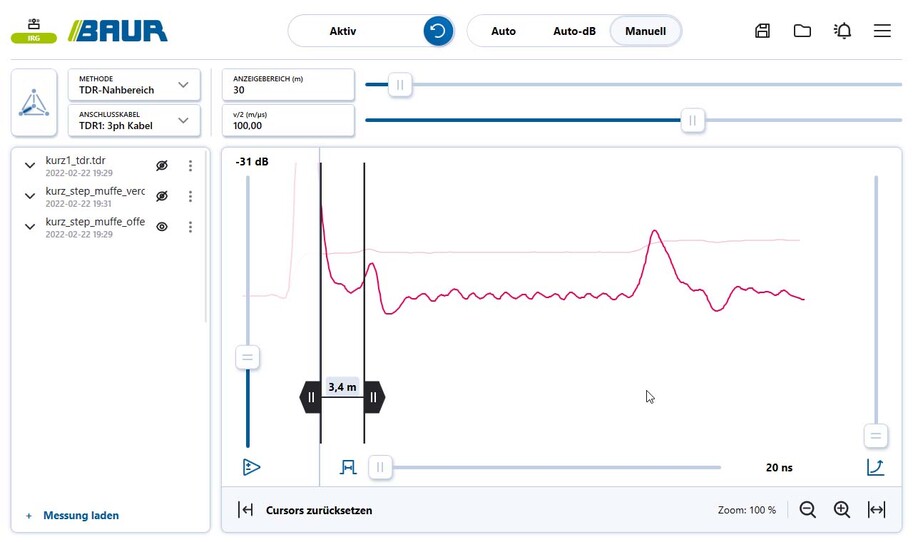 The new BAUR BUI-F app
Discover the next generation of cable fault location.
The ergonomic design of the user interface and intuitive touch operation make the new BAUR BUI-F app a highly efficient operating control. The high-contrast 1000 cd/m2, high-brightness display makes the IRG easier to operate, especially out in the open.
The new app also scores highly with its new functions. Distance-based damping simplifies the evaluation of far-away events, while Step TDR measurement has been developed for close-by events such as illegal branching.
Last but not least, operation via tablet and BUI-F delivers impressive flexibility. Thanks to the Wi-Fi connection, your measurement engineers can work from a safe and convenient location.
Syscompact 400: Suitable for every place of use
Mobile system or built-in unit
The Syscompact 400 is built into a container or vehicle, or supplied as a portable version with wheels.
Both systems can be controlled with a laptop or tablet.
Efficient measurement wherever you need it.
Sometimes the place of use is difficult to access, or there is simply no space for a large system. This is where cable fault location systems such as the portable Syscompact 400 come into their own. Especially when their design is so stable and resilient. The portable version of the Syscompact 400 is always at the ready and delivers the same level of performance as a built-in Syscompact solution. If the place of use is damp or space is tight, the laptop or tablet can be removed and operated from a more convenient location. The radio connection also provides optimum galvanic isolation.
An all-round system with maximum mobility
Fitted with wheels and suitable for use in the field

Can be used at any location

Efficient measurement can prevent high downtime costs

Remote operation via Wi-Fi connection enables safe, protected working outside of the HV area

Collects reference data quickly and easily, without tying up a system
Straightforward data transmission to the office
Maximum security of supply and fast solutions if required. A fault location system for cable systems with extremely high relevance and equipped for every task.
Integrated in a cable test van: Application at several places of use and ready for use in the fastest time possible
Integrated in a container: Immediate availability (when stored in the cable hall) and precise measurement results when positioned at both ends of the cable
Compact: All cable fault location methods integrated into a single system
Cable test van:
Fast transportation to place of use

Great flexibility of use

Can be used at several places
Container:
No loss of time due to transportation
Immediate deployment in the event of a cable system failure
Maximum reduction in downtime
Marine configuration possible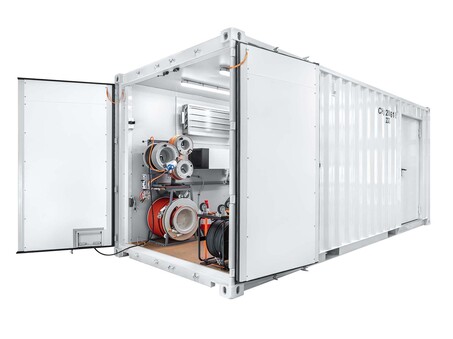 System solution in a container
Cable fault tracing and pin-pointing
As accurate as a pre-location is, it can never detect the deviations of a cable route that exist in the ground. These can only be detected by pin-pointing. With protrac®, BAUR offers different sets with which you can easily combine acoustic and electromagnetic fault location, cable sheath fault location and pin-pointing.
protrac® - the perfect kit for your needs
A suitable system for every cable fault location and pin-pointing requirement
High ease of use due to wireless Bluetooth® connections
Precise 3D user guidance to the fault
Excellent acoustic quality through ANS (Adaptive Noise Suppression) and long range
Cable fault pin-pointing and tracing

A flexible system for every cable fault pin-pointing and tracing requirement

Very convenient operation thanks to wireless Bluetooth® connections
Precise 3D user guidance to the fault

Outstanding acoustic quality thanks to ANS (adaptive noise suppression) and large range
protrac® – the matching solution for your cable fault pin-pointing
As precise as pre-location is, it will never be able to recognise the deviations of a cable route in the ground. These can only be detected by precise pin-pointing. With its protrac®, BAUR offers different solutions that combine acoustic and electro-magnetic cable fault pin-pointing, sheath fault location and tracing in a single system.
As set or add-on – find the right solution for you!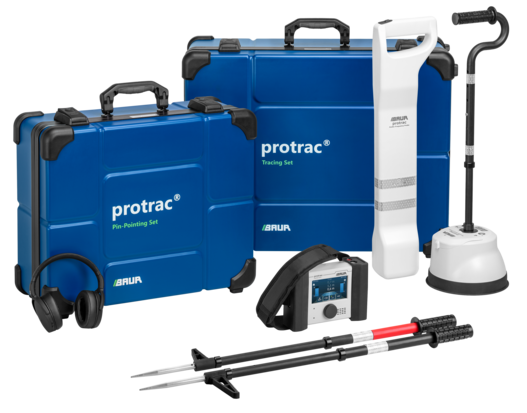 protrac® – The advantages at a glance
High flexibility
... thanks to versatile sets that can be flexibly combined with each other and thus adapt to any situation.
Minimised

downtime
... time-optimised sequences and even more accurate navigation to the fault position with smartphone support.
Precise
measurement results
... thanks to the automatic detection of changes, immediate availability of measurement data and comparison with existing cable data (BSW4).
Simple and safe
to use
... with wireless Bluetooth® connection, wireless headphones and loudspeaker, user-friendly operator guide and simplified measurement sequences.
One display – all options
Fault pin-pointing with AGP
Cable sheath fault pin-pointing with SVP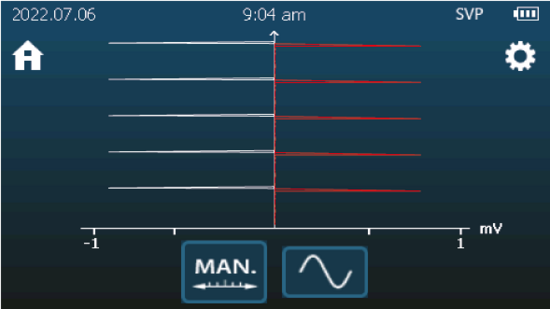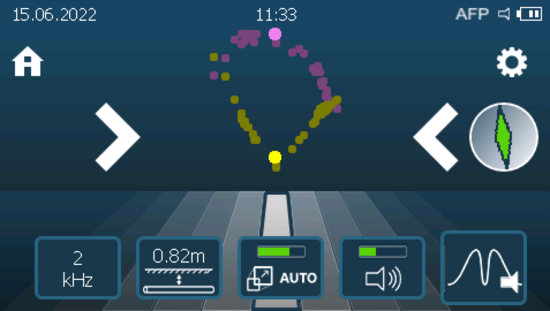 3D history display with AFP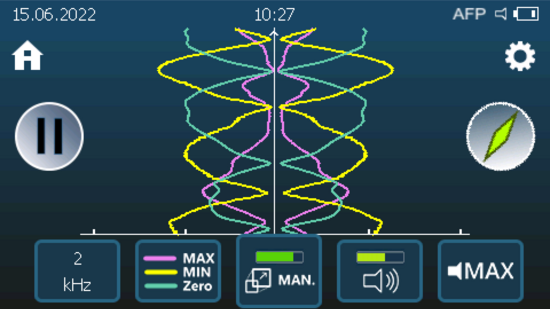 protrac®
The protrac® pin-pointing system is used for the precise pin-pointing of cable and cable sheath faults. Combining acoustic and electromagnetic fault pin-pointing, sheath fault location and tracing in one system, it is ideal for universal application.

Thanks to the use of the latest technologies, locating the exact fault position with the protrac® is extremely fast and precise. The innovative two-level signal processing concept of the AGP ground microphone permits a high degree of sensitivity and accuracy, and maximum suppression of ambient noise.

The prepared measurement data is sent directly to the headphones and the CU control unit via Bluetooth®. The wireless connection ensures greater convenience and freedom of movement and dispenses with the need for cumbersome cables.
Media - Syscompact 400 portable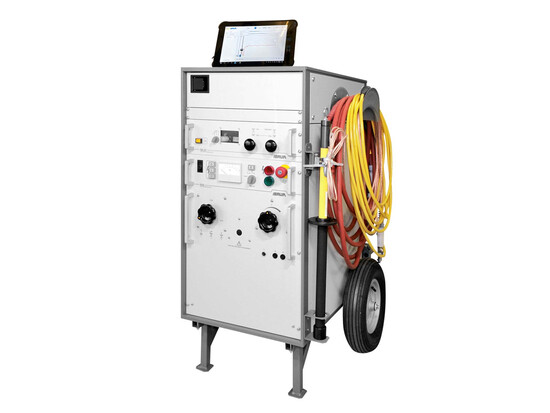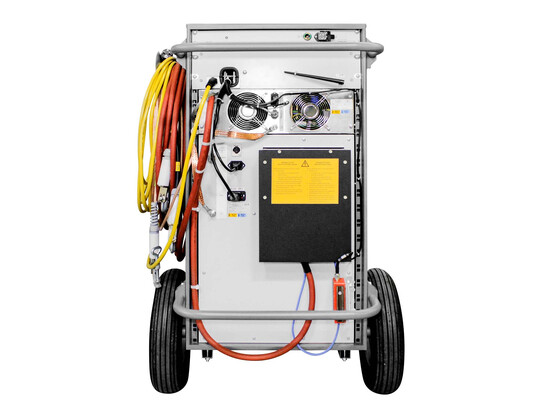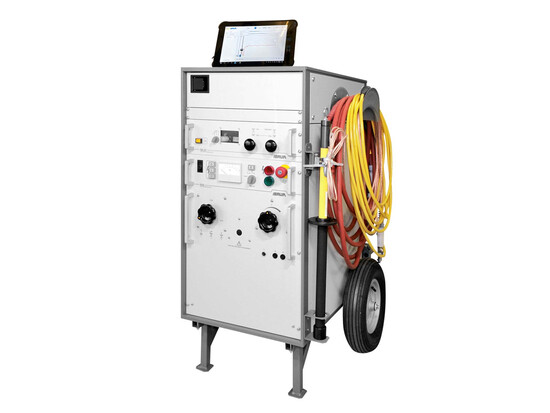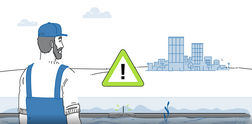 Video
Cable fault location on long submarine & underground cables
Since 2010, BAUR has been developing individual product solutions for fast and efficient fault location on long land and submarine cables. With the powerful systems and the comprehensive competence of the BAUR experts, critical cable faults on submarine cables have been located quickly, efficiently and precisely in recent years.
Technical articles & references
Product enquiry for Syscompact 400 portable
Recommend / share product "Syscompact 400 portable":