IRG 4000 Time domain reflectometer
Cable fault location with the BAUR IRG 4000


The IRG 4000 time domain reflectometer is integrated in BAUR cable fault location systems and is used in combination with the system software for locating cable faults in single and three-phase cable systems.
Thanks to the novel operational concept, cable faults can be located more rapidly and easily with IRG 4000. The high-performance industrial PC and improved measurement parameters allow for a precise cable fault location in all cable types.
The well-proven and continuously enhanced methods are available for the cable fault location as well as the newly developed Conditioning SIM/MIM** method which makes it even more effective and quick to locate wet cable faults that are difficult to detect. The SIM/MIM technology with 20 reflection measurements per HV pulse allows for selecting the best reflection image for a very precise determination of the fault distance.
Easy operation thanks to intuitive operational concept
Maximum precision with high resolution and sampling rate
Precise fault location methods for every type of fault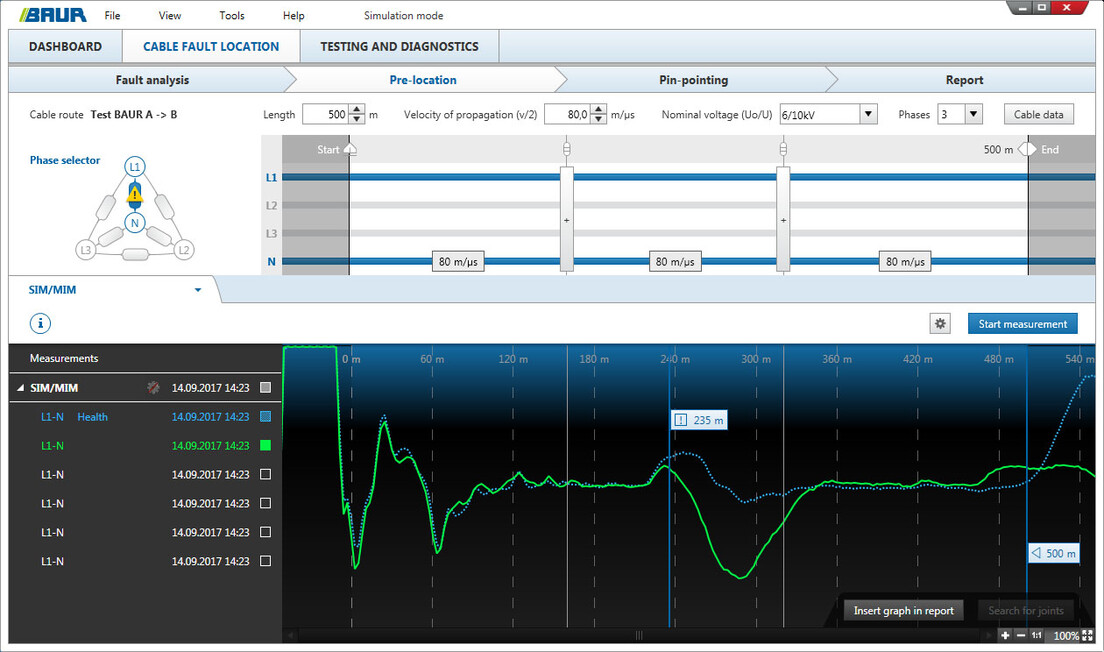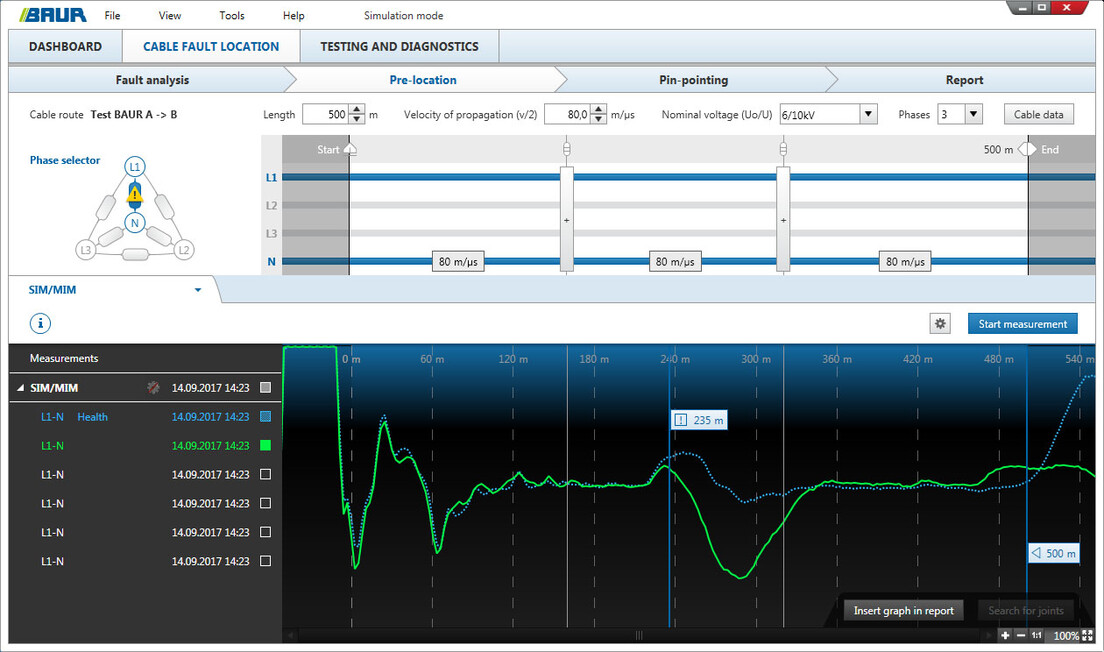 Suitable for every place of use
IRG 4000: As a portable device or integrated in a system
Maximum flexibility of use
Faster. More mobile. Safe.
Different places of use present different challenges. Offshore, space can be tight and conditions wet. On land, you don't want to wait for or tie up a system. Mobility and flexibility are important, as is the robustness of the device. In some cases, a large system is simply not necessary. The IRG 4000 is quickly at hand and the ideal precursor to a system installed in a test van or container.
Immediate use for maximum mobility
Portable and suitable for use in the field

Watertight up to IP68 when transport case is closed (IP54 when transport case is open)

Remote operation via WLAN connection enables safe, protected working outside of the HV area

Can be used at any location

Collects reference data quickly and easily, without tying up a system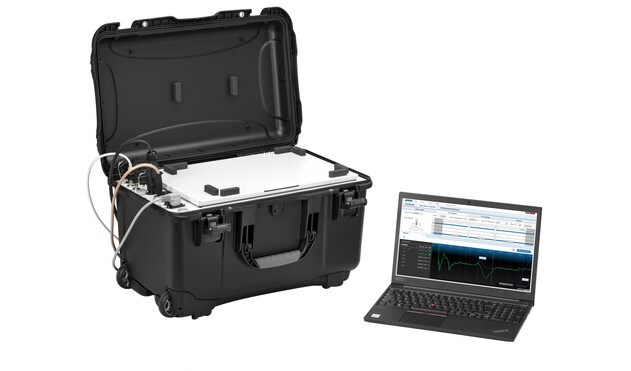 IRG 4000 in a container or cable test van
For cable systems with extremely high relevance – extremely high costs in the event of cable failure and extremely high risk for security of supply
A tailored cable fault location system at the ready for every task.
Integrated in a cable test van: Application at several places of use and ready for use in the fastest time possible
Integrated in a container: Immediate availability (when stored in the cable hall) and precise measurement results when positioned at both ends of the cable
Compact: All cable fault location methods integrated into a single system
Cable test van:
Fast transportation to place of use
Great flexibility of use
Can be used at several places
Ccontainer:
No loss of time due to transportation
Immediate deployment in the event of a cable system failure
Maximum reduction in downtime
Measuring accuracy better than +/- 1%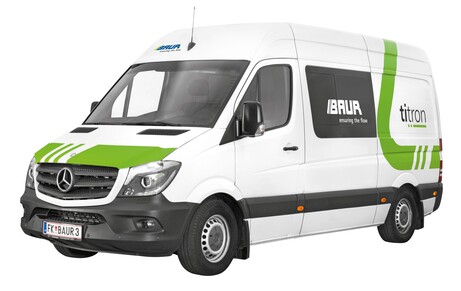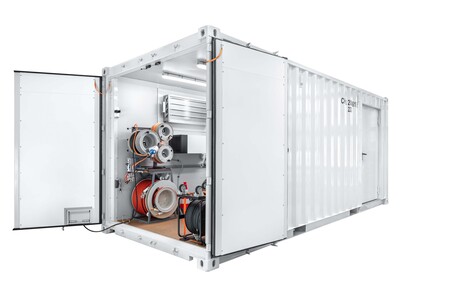 System solution in a container
Product inquiry for IRG 4000
Recommend / share product "IRG 4000":