titron®
Mobile workspace creating knowledge on the go
The titron® automatic measurement and test system is characterised by efficient technology and intuitive operation. The new generation high-performance system is based on state-of-the-art technology and provides efficient, safe and reliable cable fault location, cable testing and cable diagnostics with its software support. It provides network operators with extensive knowledge about cable condition and gives them an edge in troubleshooting and fault prevention. Failures and unscheduled repairs can be avoided. This affords certainty in maintenance planning and creates the ideal basis for decisions on replacement investments.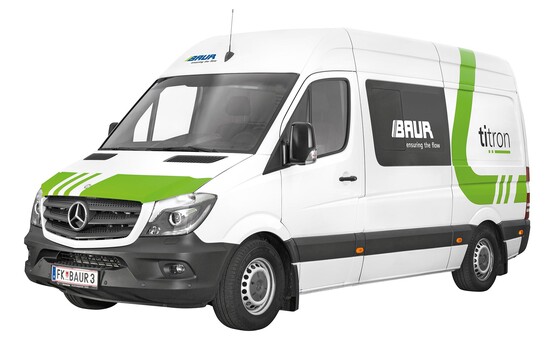 Bitte stimmen Sie den Cookies zu, um diesen Inhalt anzusehen.
titron® – The intelligent system for cable fault location, testing and diagnostics
titron® is the new generation fully automatic, centrally controlled, and intelligent measurement and test system. Thanks to the innovative operational concept and high-performance technology, the titron® system is able to carry out measurements faster, more easily, and with greater precision.
Find out in the product video how the latest software and extremely precise hardware have been optimally combined in a single system and what the advantages of this are for you.
titron® cable test van from BAUR – the advantages
All measurement methods in a single system

Comprehensive cable fault location, testing and diagnostics for extensive knowledge about the cable condition.
Diagnostics philosophy with TD/PD Parallel
Reduction of working time by parallel TD and PD measurement – for significantly more information.
Smart Cable Fault Location Guide
The intelligent cable fault location assistant leads the operator to the fault quickly and reliably by means of fully automated processes.
Extremely convenient mobile workplace
Both functional and comfortable thanks to optimised ergonomics and increased storage space.
Central data management
The cable database makes it possible to compile your own database which can contain all the cable details, including those relating to the cable history.
Automatic report generation
Fast and easy compilation of clear and precise measurement logs – with freely selectable company logo, comments, and figures of the traces.
Central automatic control with complete system monitoring
The titron® system software with a high-performance industrial PC controls the phase and device selection and simultaneously monitors all safety-related functions and parameters. The optimally adjusted measurement procedure and the modern digital signal processing achieve the highest level of efficiency and measurement precision.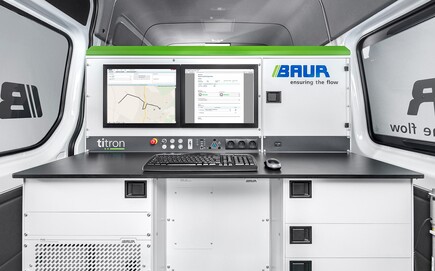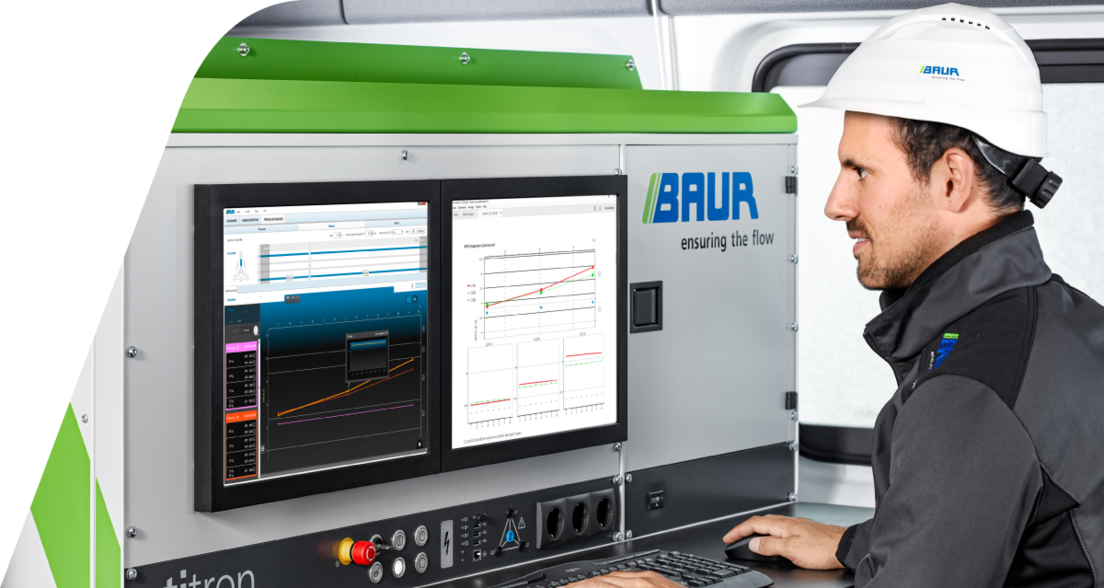 Easy and convenient to operate
The titron® provides a pleasant yet functional working environment. For example, a sliding bench seat, which doubles up as storage space, has an optional backrest for greater comfort. Drawers and shelves provide storage space for hand-held measuring devices, documents or the personal belongings of measurement engineers, while the large work surface creates the feel of an office. This is enhanced by the wall-mounted LCD screens. There is also the option of fitting the test van with two screens if required.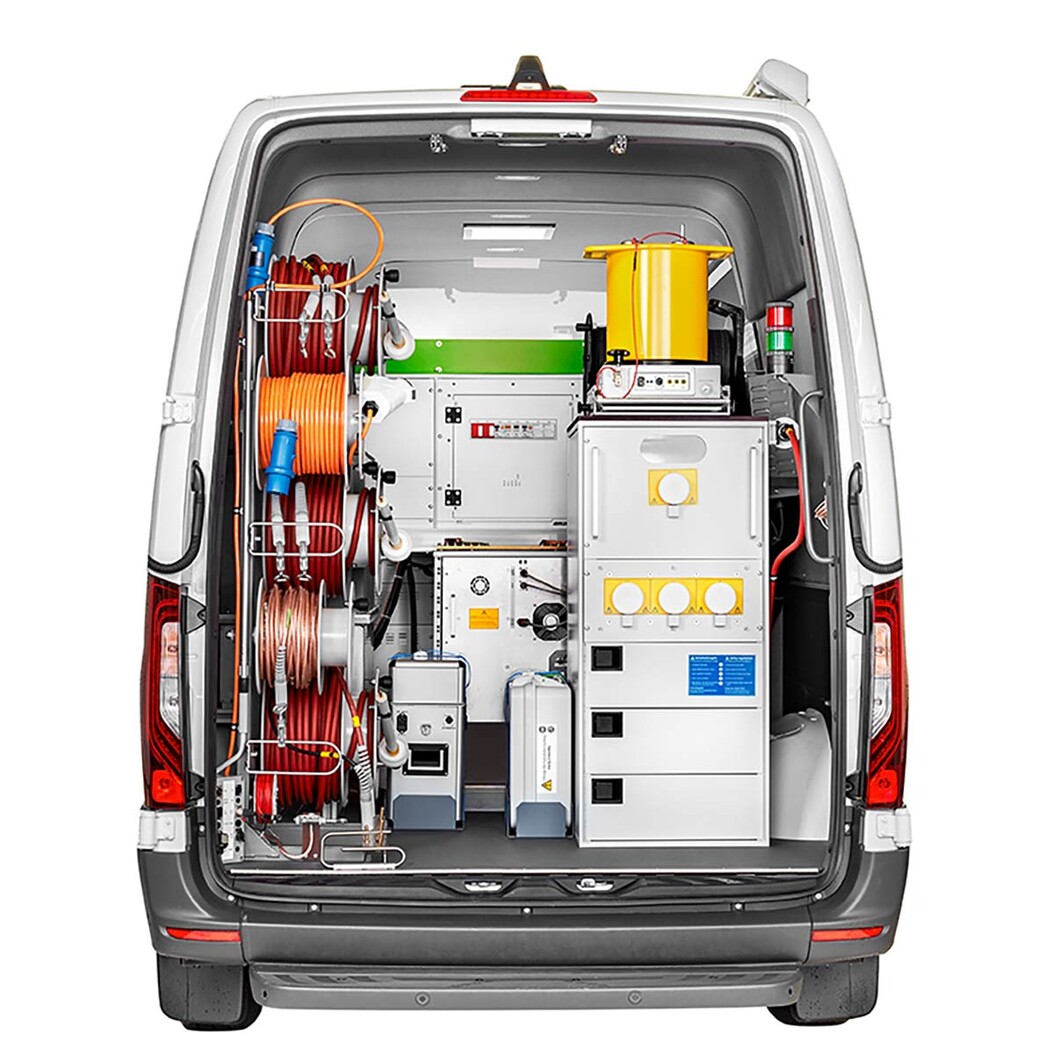 Heavy on features, light on its feet

The 3.5 tonner that punches above its weight
Despite being laden with features, the BAUR titron® is and remains a 3.5 tonner and therefore offers more payload than its predecessor. This is possible thanks to the lightweight measurement system. Nevertheless, the test van still offers a complete, 3-phase system for cable fault location, testing and diagnostics.
BAUR titron® – the future-proof all-in-one solution.
Cable test vans online
BAUR online support is available for you via the Internet. With your permission, our customer service department can access the computer of your cable test van, identify your problem and quickly find a solution. Or, during the fault location, our engineers can share the desktop with the measurement engineer on site and support him in the analysis of the measurement results.
Comprehensive safety concept in accordance with the latest standards
Safety concept in accordance with EN 61010-1 and EN 50191
Monitoring of all safety-related functions (protective and auxiliary earthing, rear door, and HV connection sockets)
For small vehicles as well
The compact and fully equipped
titron® C
test and cable fault location system is specifically designed for installation in small vehicles.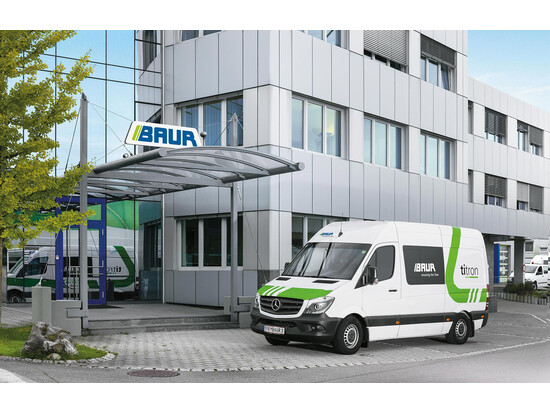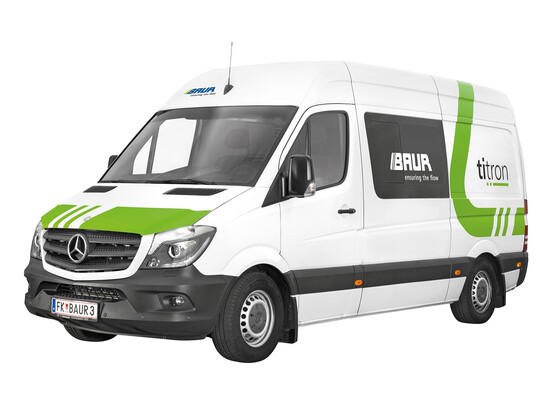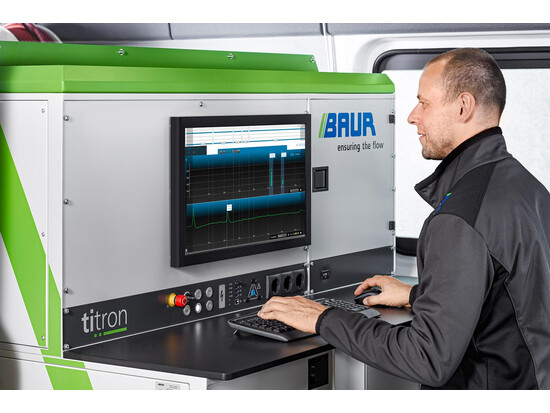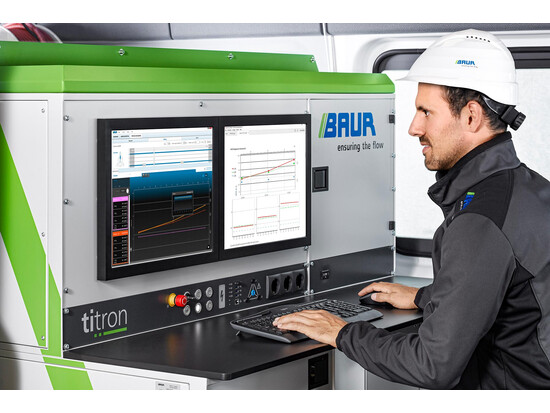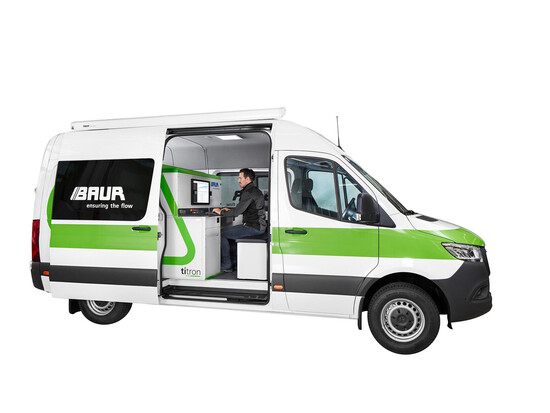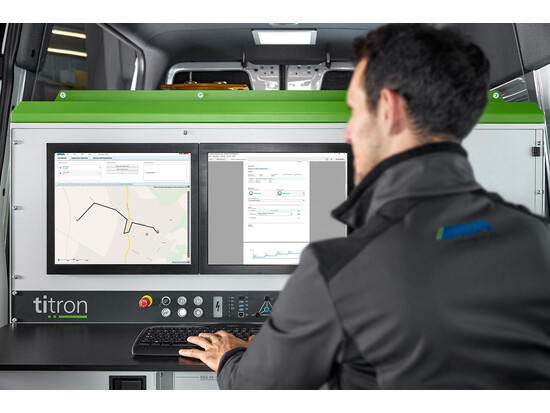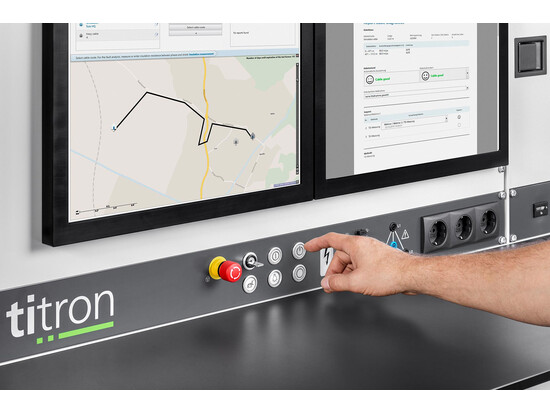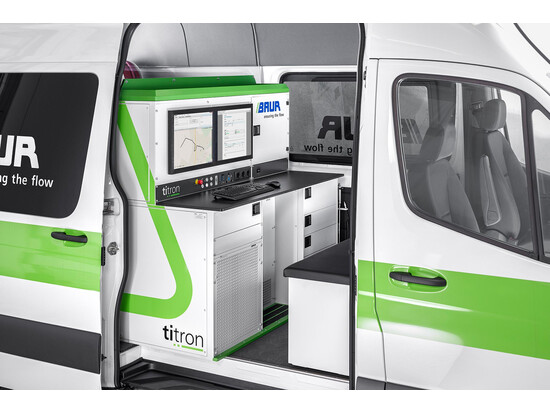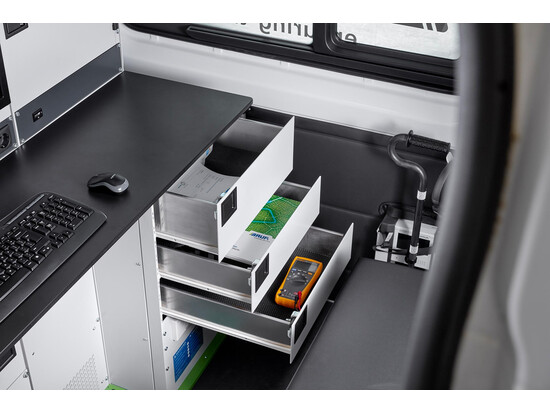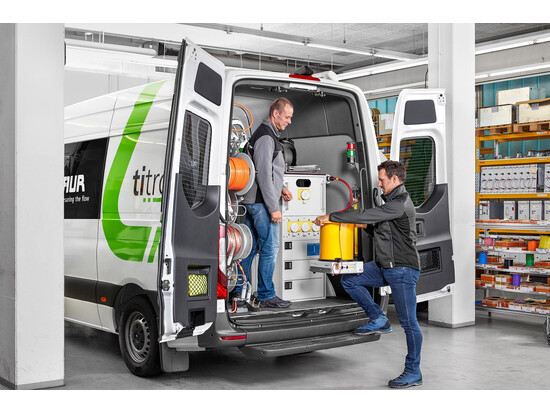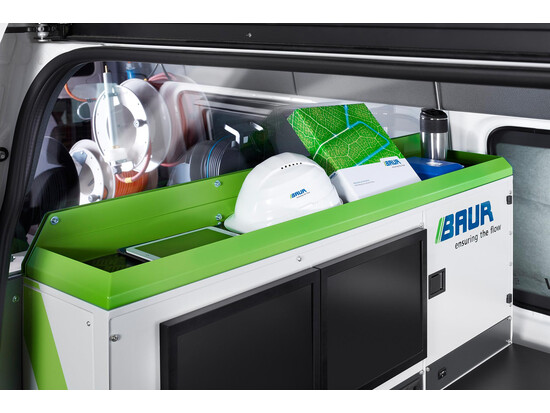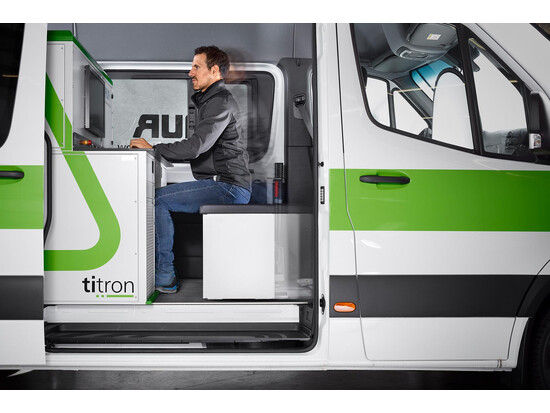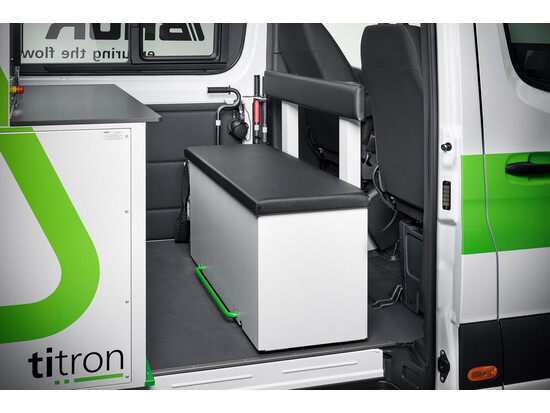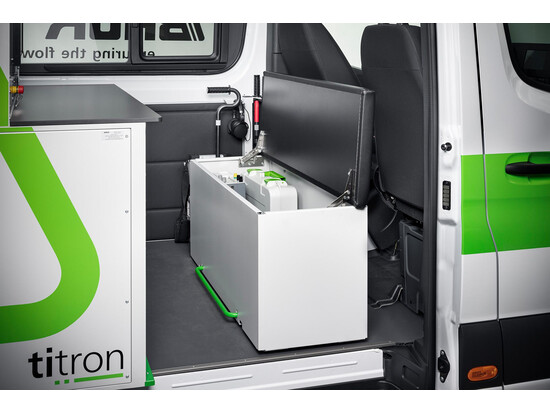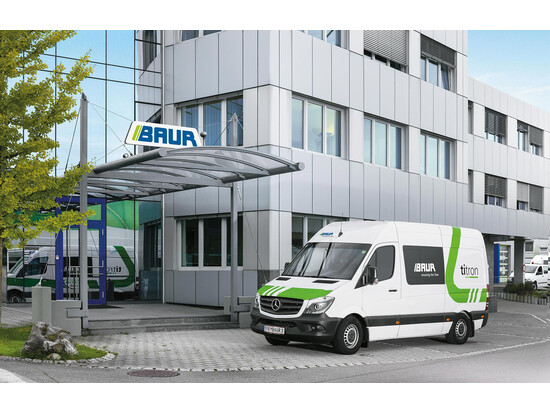 Video: titron® explained in simple terms
Bitte stimmen Sie den Cookies zu, um diesen Inhalt anzusehen.
Bitte stimmen Sie den Cookies zu, um diesen Inhalt anzusehen.
Technical articles & references
Recommend / share product "titron":