IRG 4000 portable Time domain reflectometer
Forward-looking. Safe. Flexible.
The IRG 4000 portable time domain reflectometer is used in combination with the system software for locating cable faults in single- and three-phase cable systems. Thanks to the novel operational concept, cable faults can be located more rapidly and easily on the go with the integrated IRG 4000 portable. Fingerprint generation allows work to be performed strategically with optimum data management.
Safe working at every place of use. The remote control function of the IRG 4000 portable allows the operator to leave the high-voltage area during the measurement process. Thanks to the new portable solution, fault location tasks can be performed even more flexibly, making the IRG 4000 portable the ideal partner for fast cable fault location on long cables – both on land and under water.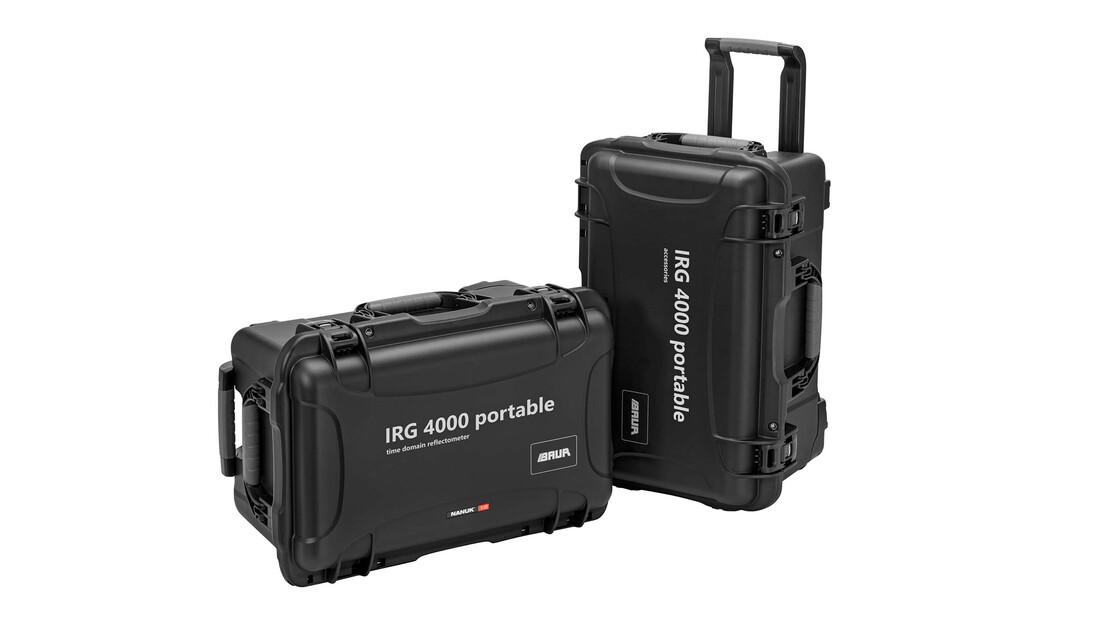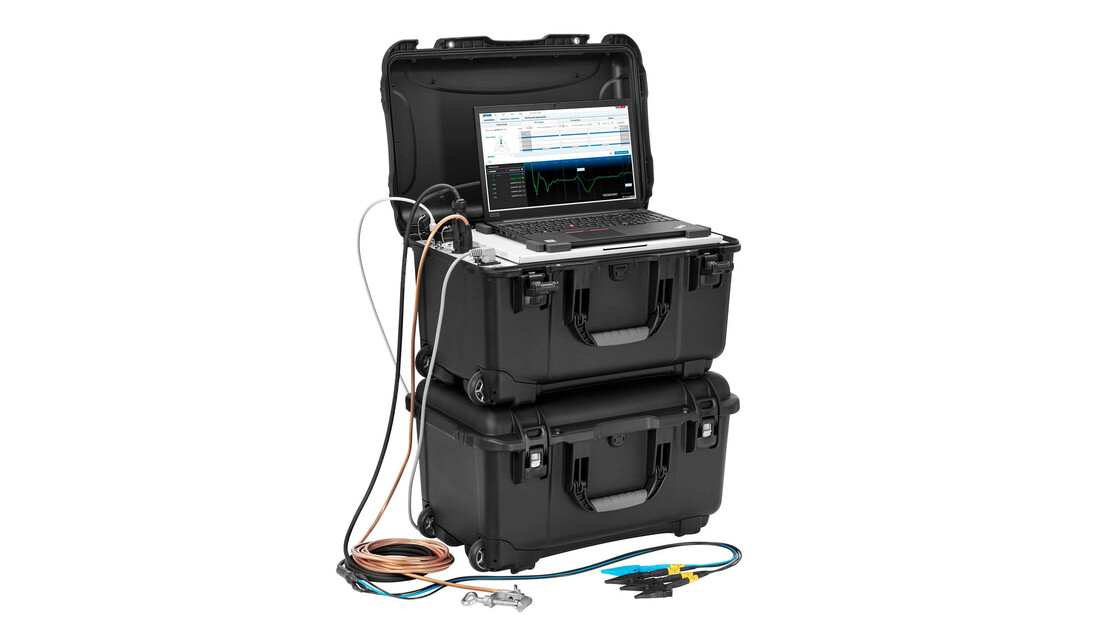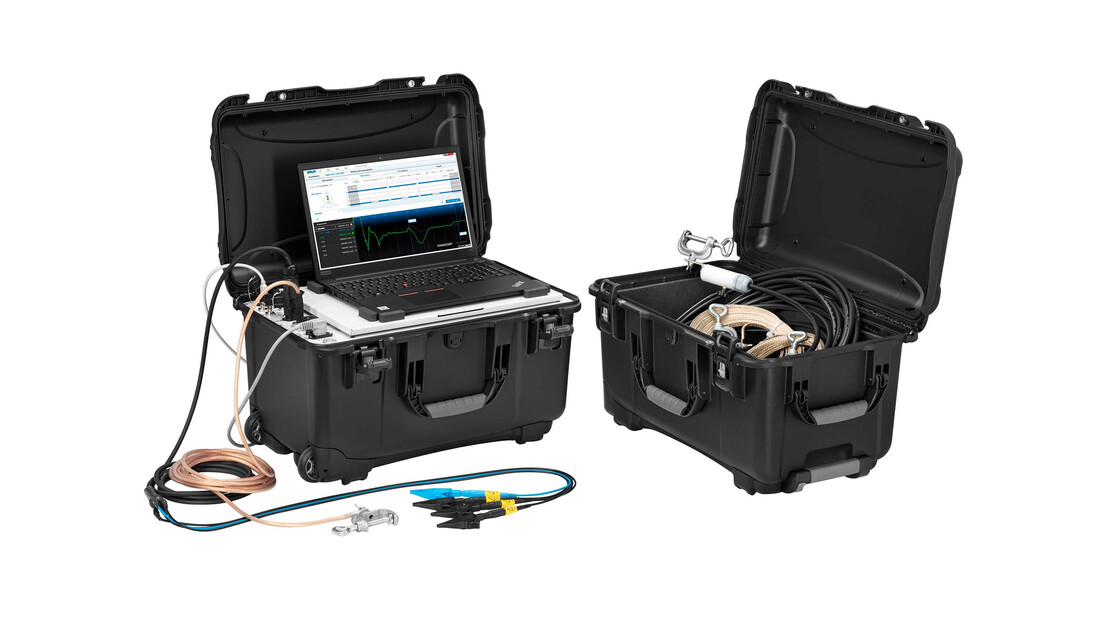 IRG 4000 portable – the advantages
Extremely user-friendly
Maximum flexibility with maximum support
Portable stand-alone device or integration in a cable fault location system

Intuitive BSW 4 operational concept supports the operator
Minimal training required
Automatic fault location with Recommendation System
Safe working
thanks to remote control function with removable laptop
Remote operation outside of the high-voltage area
Safe remote control within the WLAN or ethernet range

Protected working in poor weather conditions – especially offshore
On- and offshore
suitable for every place of use
Portable system in a robust, field-compatible transport case allows universal use
Watertight up to IP67 when the transport case is closed and up to IP54 when the transport case is open
Protected working in all kinds of weather thanks to the WLAN connection
Easier comparison in future
based on fingerprint generation
Fingerprint TDR measurements
Optional GIS data import/export software for data exchange with existing geographical information systems (GIS)
Cables are getting longer and longer
Cable fault location expertise for long land and submarine cables
The IRG 4000 portable time domain reflectometer is the solution for cable fault location on long land and submarine cables. The ideal partner for taking stock of the situation without tying up an expensive system. Immediately at hand and suitable for every place of use, even where space is at a premium – the IRG 4000 portable enables reliable cable fault location with minimal effort.
BAUR Software 4 for intuitive cable fault location
Efficient. Cost-saving. Forward-looking.
The full flexibility of the software provides maximum support during the measurement processes whilst giving users the option to use their own expertise and select user-specific procedures at any time. THE BSW 4 includes well-established measurement methods for cable fault location as well as innovative approaches such as Conditioning-SIM/MIM, enabling even faster and more effective localisation of wet cable faults that are difficult to locate.
Bitte stimmen Sie den Cookies zu, um diesen Inhalt anzusehen.
BAUR XL-CFL cable fault location for long submarine & underground cables
The demand for power is constantly growing, and so too is the length of the cables used. We are becoming increasingly dependent on renewable energy, more and more of which is being generated offshore. Long power cables are becoming indispensable – both on land and under water. Classed as critical infrastructure, these cables are becoming increasingly important.
Why critical?
Long submarine and underground cables are indispensable and robust, but sadly not indestructible. Find out in the video what dangers they are exposed to and why preparation is absolutely essential when it comes to XL cable fault location.
Suitable for every place of use
IRG 4000: As a portable device or integrated in a system
Faster. More mobile. Safe.
Different places of use present different challenges. Offshore, space can be tight and conditions wet. On land, you don't want to wait for or tie up a system. Mobility and flexibility are important, as is the robustness of the device. In some cases, a large system is simply not necessary. The portable version of the IRG 4000 is quickly at hand and the ideal precursor to a system installed in a test van or container.
Immediate use for maximum mobility
Portable and suitable for use in the field

Watertight up to IP68 when transport case is closed (IP54 when transport case is open)

Remote operation via WLAN connection enables safe, protected working outside of the HV area

Can be used at any location
Collects reference data quickly and easily, without tying up a system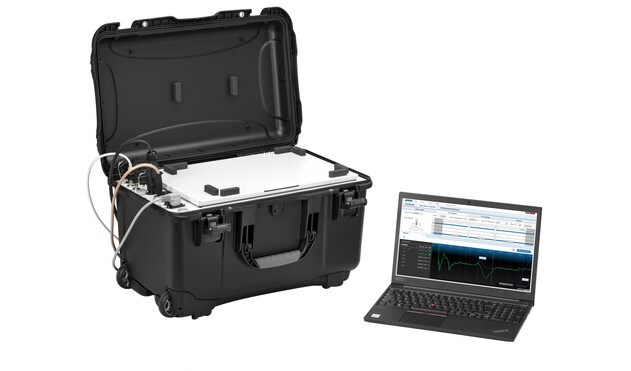 IRG 4000 in a container or cable test van
For cable systems with extremely high relevance – extremely high costs in the event of cable failure and extremely high risk for security of supply
A tailored cable fault location system at the ready for every task.
Integrated in a cable test van: Application at several places of use and ready for use in the fastest time possible
Integrated in a container: Immediate availability (when stored in the cable hall) and precise measurement results when positioned at both ends of the cable
Compact: all cable fault location methods integrated into a single system
Cable test van:
Fast transportation to place of use

Great flexibility of use

Can be used at several places
Container:
No loss of time due to transportation
Immediate deployment in the event of a cable system failure
Maximum reduction in downtime
Measuring accuracy better than +/- 1%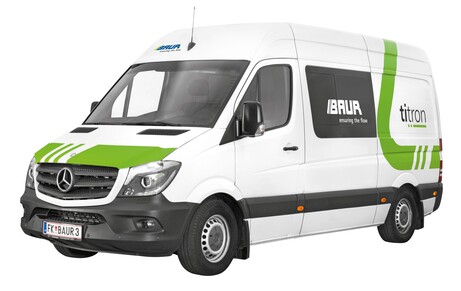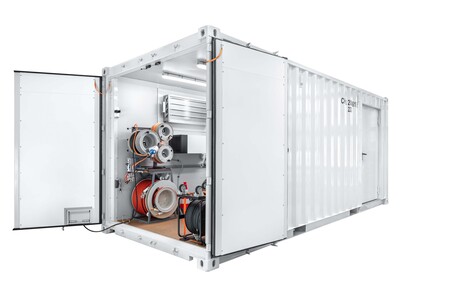 System solution in a container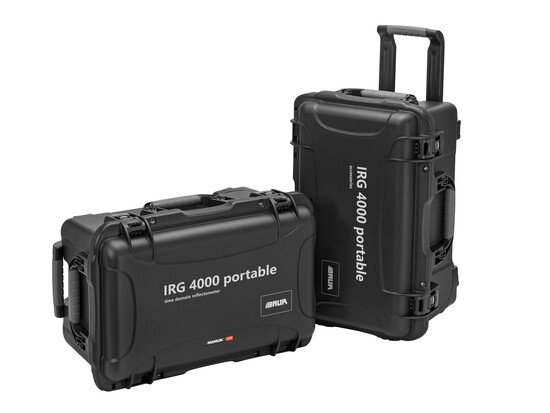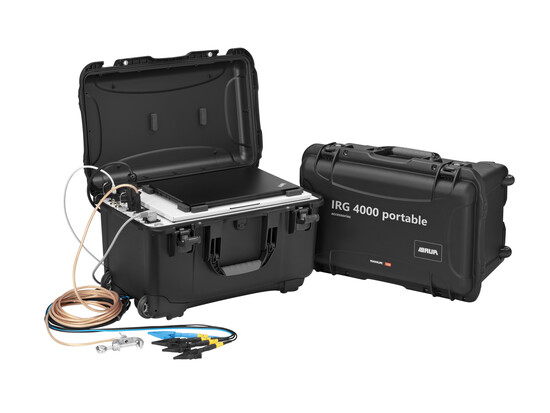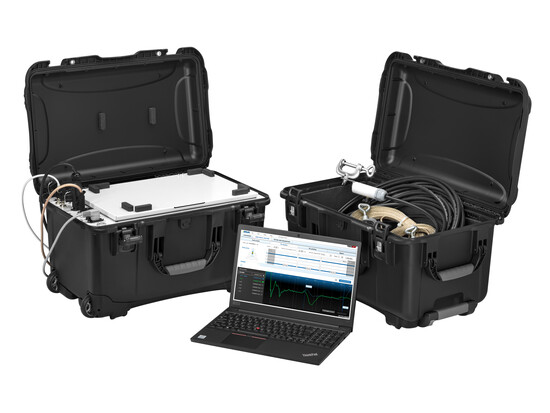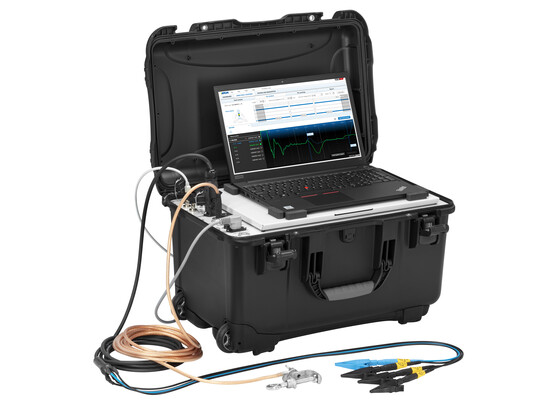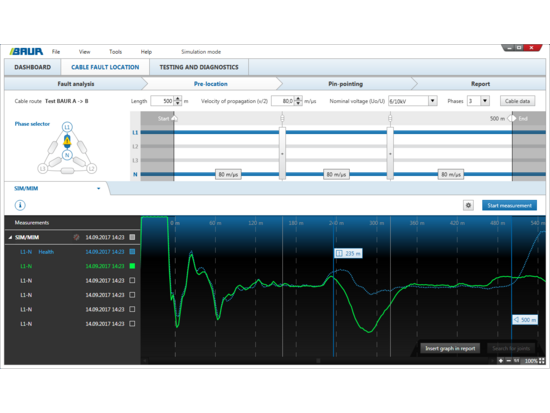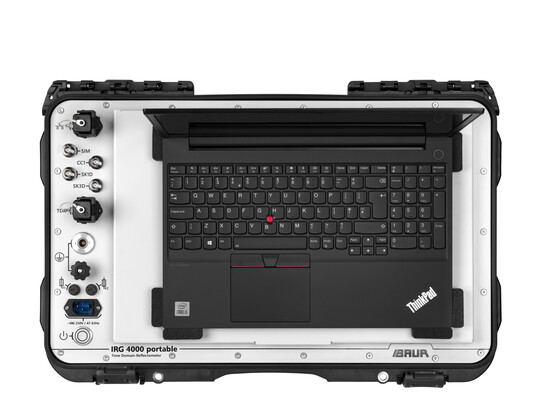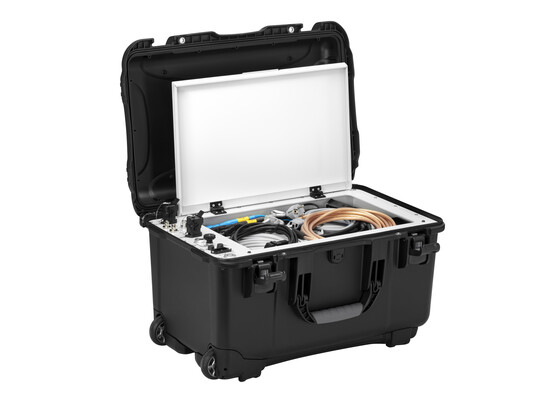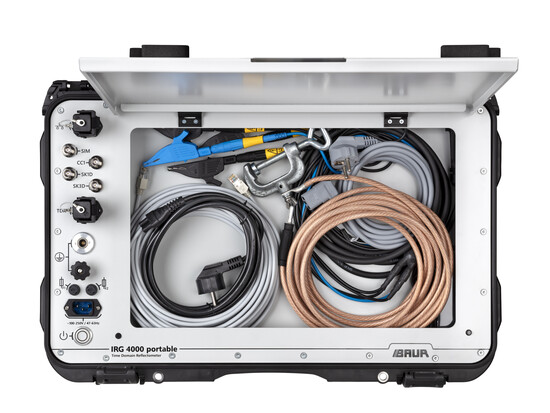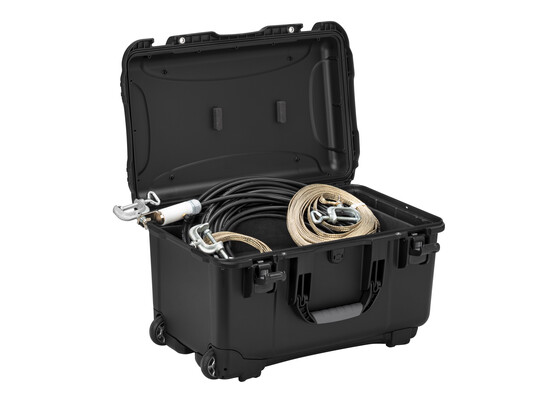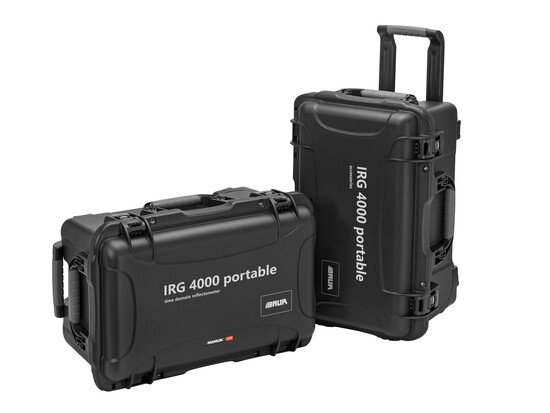 Video: Cable fault location on long submarine & underground cables
Bitte stimmen Sie den Cookies zu, um diesen Inhalt anzusehen.
Video: titron® explained in simple terms
Bitte stimmen Sie den Cookies zu, um diesen Inhalt anzusehen.
Bitte stimmen Sie den Cookies zu, um diesen Inhalt anzusehen.
Technical articles & references
Product enquiry for IRG 4000 portable
Recommend / share product "IRG 4000 portable":