Syscompact
Mobile cable fault location to meet your needs
The devices in the Syscompact series are multifunctional cable fault location systems in modular 19 inch rack technology, making them an attractive alternative to large systems. These systems offer various cable fault location methods and deliver fast and reliable operation. The equipment and structure is designed individually according to your needs. Syscompact is available as a portable system on wheels or as block units for installation in a cable test van – the ideal basis for smaller budgets, without compromising on performance.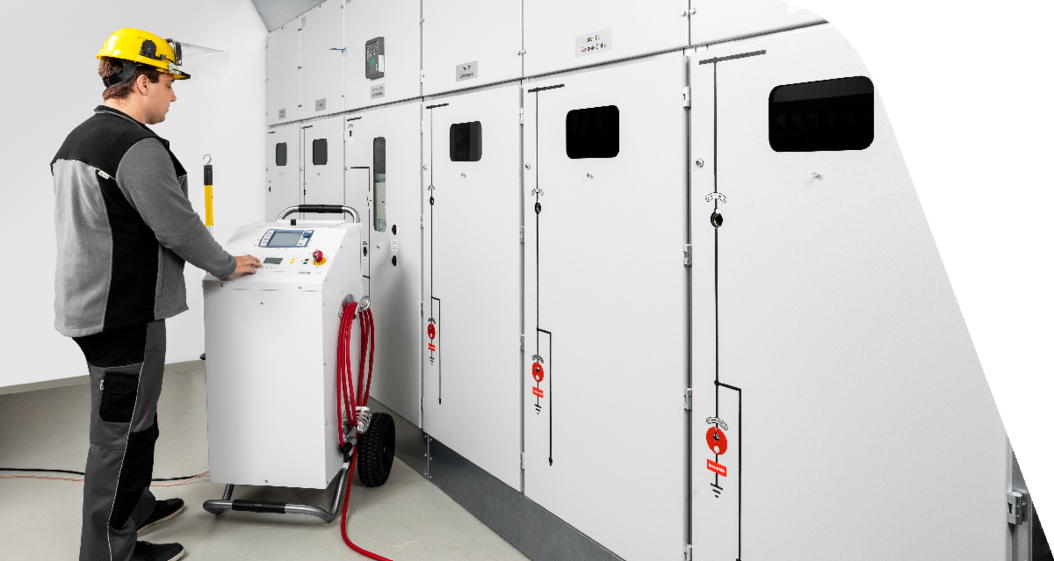 Cable fault location with Syscompact
The advantages at a glance:
Precise and reliable cable fault location
Well-established fault location methods for every type of fault and various cables
Modular system, can be easily extended for cable testing and diagnostics
BAUR products for Syscompact
Syscompact 4000
for faster and easier cable fault location thanks to the novel operational concept of the BAUR Software 4 and integrated location methods.
Syscompact 400
The Syscompact 400 combines the tried-and-tested Syscompact with the newly developed, powerful IRG 400, which can also be operated remotely thanks to the wireless connection for safe and convenient operation.
Syscompact 400 portable
The Syscompact 400 portable is a safe system for cable fault location that can be operated with a laptop and BAUR Software 4, as well as with a tablet and the new BAUR App BUI-F.
Further topics relating to cable test vans and systems: