Process steps and methods of cable fault location
As fast and precise as possible: The right measurement method counts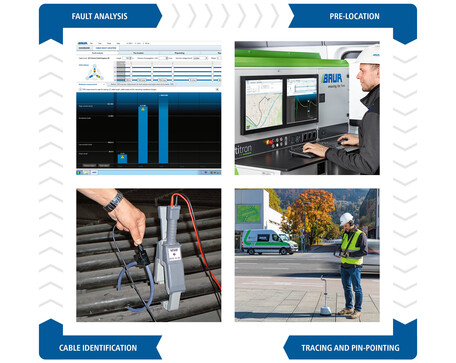 The objective of fault location is to locate a cable fault as quickly and precisely as possible so as to provide the ideal basis for fast repair and reconnection. Our devices have a wide spectrum of measurement methods and thus provide you with maximum support in locating the fault.
Fault location is carried out methodically following a logical procedure and in four steps.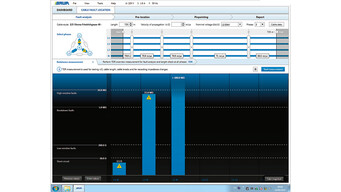 Step 1: Fault analysis
Fault analysis makes it possible to determine the characteristics of the fault and the further procedure.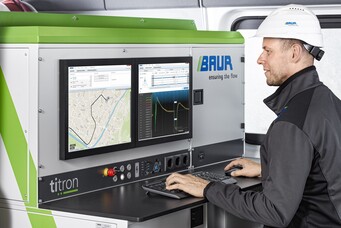 Step 2: Pre-location
During pre-location, the fault position is determined as precisely as possible.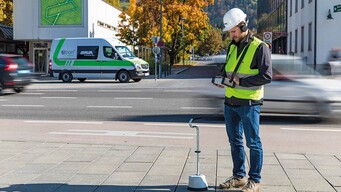 Step 3: Tracing and pin-pointing
The objective of the subsequent pin-pointing process is to determine the precise fault location in order to limit excavation work and thus minimise costs and the repair time.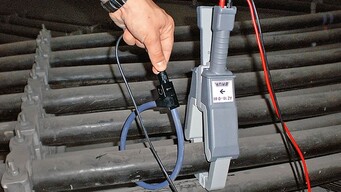 Step 4: Cable identification
Next comes cable identification, as it is necessary to identify the correct cable among the multiple cables at the fault location. This is especially important if the fault is not visible from outside.
Further topics relating to cable fault location:
Cable faults
Basic conditions, types of faults
Cable damage can be due to various causes. The most common sources of faults include end of service life and external influences as well as improper assembly. When these types of cable faults occur, the defective spot needs to be detected as quickly as possible and the fault rectified in order to minimise the duration of the failure.
Customised:
Solution packages for cable fault location

BAUR offers numerous devices for the various different fault location methods. In the following, we propose possible solution packages depending on the type of cable and use. However, our sales and service employees will gladly recommend an individual, customised package especially for you.