home of diagnostics:
Unrivalled measurement and testing expertise under one roof
With BAUR, the "home of diagnostics", measurement engineers and asset managers can plan repairs proactively and cost-effectively with greater assurance than ever before. Several factors come into play here:
Bitte stimmen Sie den Cookies zu, um diesen Inhalt anzusehen.
BAUR measurement technology:
The BAUR portfolio covers all the important requirements of network operators with regard to testing and diagnostics technology in the medium-voltage range.
Evaluation with BAUR Software 4:
The intuitive BAUR Software 4.0 guides measurement engineers through the process of cable testing and diagnostic measurements, combining the two in an efficient workflow that saves time. Whether using stored standard sequences or company-specific sequences, operators are in complete control of how the diagnostic measurement is performed.
Life time estimation with BAUR statex®:
The statex® algorithm enables accurate assessment of the cable condition and the remaining life time of cables. This means that existing cables can be used for a longer period of time, reducing investment costs significantly.
BAUR cable testing and diagnostics – the advantages at a glance:
Reliable and precise cable diagnostics
Smooth workflow
Reduced repair costs
Optimum balance between network availability and cost efficiency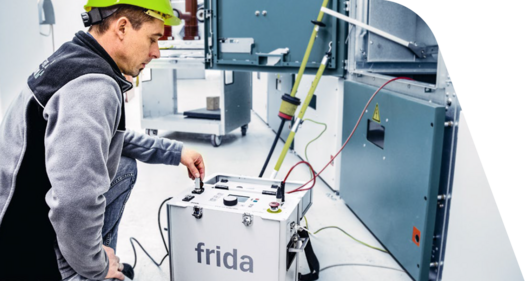 Further topics relating to cable testing and diagnostics:
truesinus®
Compact and powerful – BAUR voltage sources
The BAUR truesinus® voltage sources are handy and suitable for all relevant daily tasks – whether cable testing or diagnostics. They ensure highly reliable results and, thanks to the truesinus® technology developed by BAUR, they provide an ideally formed low-frequency sine voltage as well as the DC voltage required for sheath testing.
Meaningful results and standard compliant
Excerpt from standards
Cable and sheath testing as well as diagnostic measurements with VLF voltage are performed in compliance with standards. Based on international research as well as decades of practical experience, VLF cable testing and diagnostics on medium-voltage cables is now a recognised method among leading bodies and associations.